Samsung Galaxy S21 FE It is on the way and information about the model continues to come. This time, the RAM capacities have become clear.
Samsung Galaxy S21 FE, according to the official records revealed 6 GB and 8 GB RAM with their capacities. There won't be 4GB of RAM for the model or 12GB of RAM on top.
From previous leaks 4.500 mAh known to be built on battery Galaxy S21 FE, your strength Snapdragon 888 or Exynos 2100 from the processor.
However, in this regard, the phone is still only Snapdragon 888 is thought to be used. This actually makes some people very happy. Snapdragon with Exynos there is still a difference.
Galaxy S21 FE, 6.4 inch size 120 Hz It will have an AMOLED display. It is thought that 128 GB / 256 GB storage options will be offered. Galaxy S21 FEIt carries a triple camera on the back. The design of the model is in a modern line as you can see just below.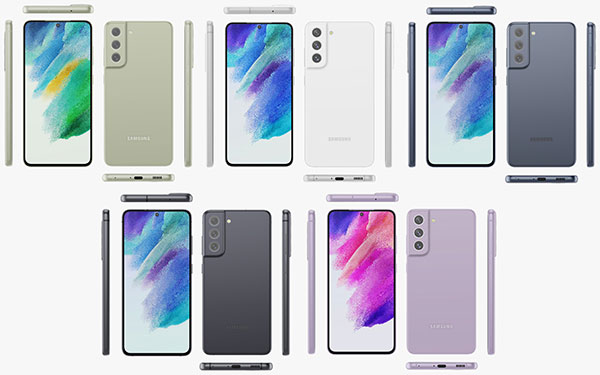 YOU MAY BE INTERESTED
What else do we know about the Samsung Galaxy S21 FE?
Galaxy S21 FE, you remember, it was on the agenda about price a short time ago. According to sources, the device is based in South Korea. It will have a price tag of between $630 and $720.
The South Korean price of the Galaxy S20 FE was at $ 810, and the model was increased to $ 699 in the global market. From this point Galaxy S21 FE It looks like the global price for the Galaxy S20 will be lower than the FE.
The official presentation of the model will be made in August. This phone will be officially sold in Turkey as well.
You may be interested
Meet the world's smallest action camera