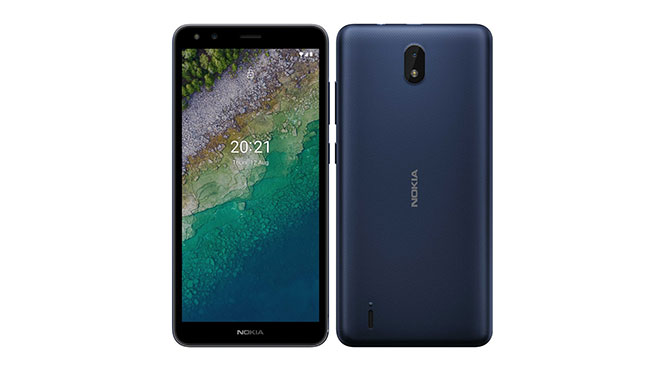 Backed by HMD Global Nokia Two new smartphone models came from the brand. The firm continues to fill the lower level.
Nokia continues to be in the market. The company, which introduced many new phones and a wireless headset in the past months, this time C20 More and C01 More with our models.
Both phone models focus on basic needs. Phones that do not attract much attention in this respect, Android 11 Go Edition is built upon.
C20 Plus, one of the phones with simple business processors jointly signed by Unisoc, looks more modern with its drop notch structure and relatively thin bezels. The C01 Plus, on the other hand, is far behind the times with its thick bezels.
While the C20 Plus comes with a 6.5-inch HD+ LCD screen, the C01 Plus model uses a 5.45-inch HD+ LCD screen. The C20 Plus, which is on the top of the phones equipped with basic-level cameras, comes with a 4,950 mAh battery.
Nokia The prices of the signed new phones are at a low level as expected. Price for C20 Plus $ 110 level. If C01 Plus $ 90 can be obtained. There is a possibility that these models will be sold in Turkey in the future.
YOU MAY BE INTERESTED
Does the Nokia brand have a chance to stand out again?
Unfortunately, for now, there are no scenarios where Nokia can come forward again. Xiaomi and OPPO Nokia's can no longer make a sound in the face of models of companies such as.
While Huawei has a chance to benefit from the falling market share, it has been very quiet lately. Nokia, It doesn't look like it can change that easily.
Other China-based companies have become incredibly assertive in the field. At the same time, Samsung's many solutions no longer leave a vacuum for Nokia.
You may be interested
Electric motorcycle for tough conditions