One of the first companies that come to mind when it comes to tires. Michelin, this time managed to be on the agenda with its project in a different field.
Almost all of the large marine vehicles in the seas produce an incredible amount of emissions. In other words, these vehicles pollute the environment because they use fossil fuels.
A world giant in its field that wants to do something about it. Michelin, before us Wing Sail Mobility (WISAMO) came out with the project.
fully behind this project. reduce emissions in maritime transport is located. So how will this be achieved? A cleverly designed with sail system.
This sailing system, on which Michelin has seriously developed with the help of other companies and people, inflatable in the structure. In this way, it is very easy to open and close the sail, and at the same time, serious space savings can be achieved with this structure.
In addition, this sailing system modular designed. So prepared inflatable sail It can be placed on many sea vehicles from small to large. Two of these sails can be used on larger ships.
The purpose of the sail is, of course, obvious. To take advantage of the endless winds on the sea and to travel quickly with lower emissions.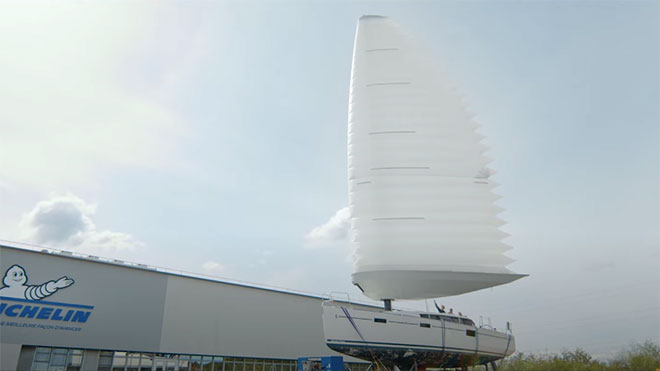 YOU MAY BE INTERESTED
This system, signed by Michelin, drew attention
The purpose of this system, of course, is not to remove engines from large ships and make them completely sailboat. The firm just wants to add sailing support to the process.
The system, which is designed to be inflated with just a single button, can reduce the fuel consumption of ships between 10 percent and 20 percent. This makes a huge difference on an annual basis.
This system is in a position to reduce fuel consumption as well as reduce emissions by reducing fuel consumption. The system, which is reported to be very durable, is aimed to be put into active use in the coming years.
You can watch the video showing the sail actively at the top of the page. The company explains all the details about sailing here.
You may be interested
OnePlus' back color changing model