Xiaomi, Coming soon on Android tablet side Xiaomi Mi Pad 5 will appear in the series. The series enters the official records.
Xiaomi Mi Pad 5 series most likely Mi Pad 5, Mi Pad 5 Pro and Mi Pad 5 Lite consists of models.
Here are these models in order according to official 3C records 67W, 67W and 33W It is on the way with fast charging support.
According to the same records, in one of the models 5G It also has support. that directly Mi Pad 5 Pro expected to be. If this is true Mi Pad 5 Pro model It will be Xiaomi's first tablet model with 5G support.
Based on Android 11-based MIUI 12.5, the series, which was confirmed by FCC records, has a modern design line according to the previously leaked drawing, which you can see below.
Models that do not bring a big surprise in terms of design (Mi Pad 5 Lite may look very different), looks sleek with bezels that are considered thin for the tablet market, and carries a camera module on the back that brings the Mi 11 directly to mind.
Tablets, which often come up with the information that they will be assertive in imaging, as far as we can see, have a quad speaker system but do not carry a 3.5 mm headphone jack.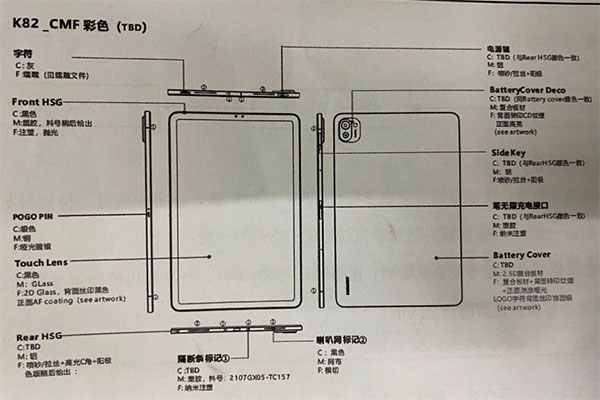 YOU MAY BE INTERESTED
Xiaomi Mi Pad 5 series attracts attention
According to previously leaked Mi Pad 5 Pro power Snapdragon 870 from the processor. located at the bottom Mi Pad 5 directly in the Snapdragon 860 will be used. In this regard, there is no processor detail for the Mi Pad 5 Lite yet.
in the middle of the family Mi Pad 5, according to official records 8.520 mAh It will have a battery. This battery will come together from two different cells, 4,260 mAh + 4,260 mAh.
According to a solid source based in China, on their screens 120Hz refresh rate The tablets that will be offered were not the only Xiaomi devices with fast charging over 3C.
on the way to the official record Xiaomi Mi Mix 4full of 120W future with fast charging, Mi CC 11'in ise 33W It became clear that it carries fast charging.
Note: Visual representation.
You may be interested
Meet the world's smallest action camera